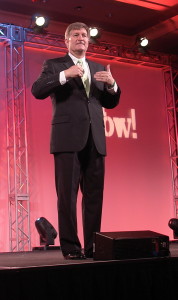 Are you planning an On-Purpose Peace event and you want Kevin W. McCarthy to make that special difference with a live presentation?
Kevin has a unique understanding and gift of communication in both the marketplace and the church. For over two decades, Kevin has carried the On-Purpose® message to audiences from Hungary to Hawaii. He is the pioneer and world's leading authority in this field.
Contact On-Purpose Partners at 407.657.6000 to book Kevin for your event.
Visit KevinWMcCarthy.com for more information about Kevin.